Company Profile
NetEase Cloud Music ("Cloud Music Inc.," HKEX: 9899) is one of the leading online music platforms in China, featuring an interactive content community for music enthusiasts in terms of user scale and engagement.
NetEase Cloud Music have built a large-scale, robust and rapidly growing business to provide community-centric online music services and social entertainment services to our users. Leveraging our iconic cornerstone product, NetEase Cloud Music, and ancillary, social entertainment products, such as LOOK Live Streaming, Sheng Bo and Yin Jie, we empower music enthusiasts with a wide variety of technology-driven tools to discover, enjoy, share and create diverse music and music-inspired content and to interact with each other.
Products
Upholding our aspiration in the past eight years, NetEase Cloud Music have opened new possibilities for the exploration and creation of music and music-inspired content, as well as social interactions surrounding them. We believe what sets us apart from our competition primarily includes the following factors: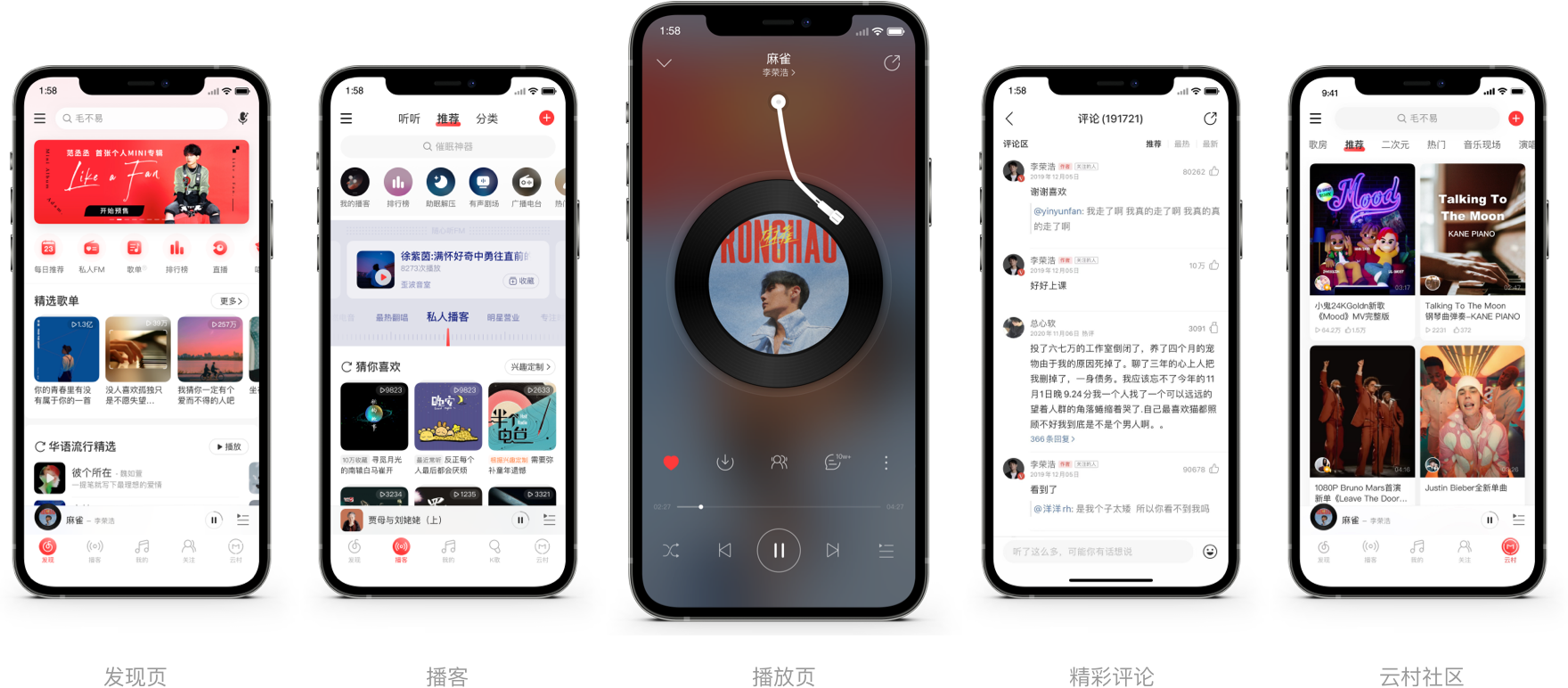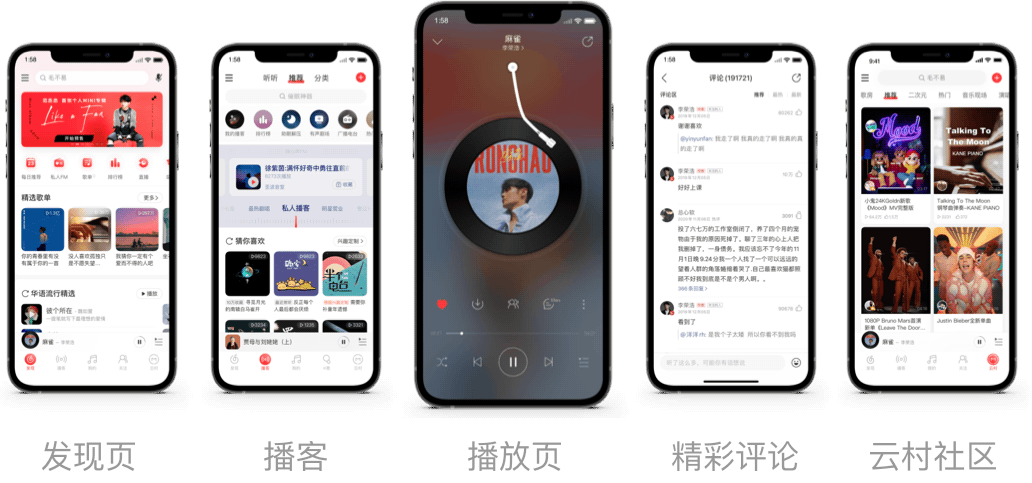 A young generation of music enthusiasts.
We have been a widely recognised and appreciated cultural symbol among the young generation of music enthusiasts in China. According to the CIC Report, among all music platforms, we have the highest proportion of users who were born in 1990 or later, and our penetration rate among users who were born in 1990 or later is above the industry average. At the same time, we are the most popular online music platform in China among people who were born in 1990 or later, the rapidly growing age group that accounts for nearly 50% of the online music entertainment market, according to a survey conducted by CIC. Our deep understanding of the young demographic enables us to adapt to their evolving tastes and preferences and to broaden their musical horizons. With their profound passion and curiosity for diverse music content, our young users constitute the fabric of our vibrant community, actively contributing new content, initiating interactions and introducing new perspectives that continuously vitalise our platform.
A new breed of talented independent artists.
We believe that independent artists are a driving force of the music industry's future, and we are well-positioned to help them realise their artistic and commercial potential in the digital era. With a large base of young music enthusiasts who tend to be more receptive to, and interested in, new voices, works and styles, we continuously attract emerging independent artists to join our platform to express their creative visions. We have systematically developed a comprehensive suite of instruments for independent artists to utilise in the key aspects of their career development. Having served over 300,000 Registered Independent Artists, we were the largest online incubator for independent artists in China as of 30 June 2021, according to the CIC Report. Independent artists have become a pillar of community engagement and content creation on our platform. The music content contributed by Registered Independent Artists constituted over 47% of all music streams on our platform in June 2021.
A lively community cultivated by innovations.
We believe that music should be shared, enjoyed together and created by more people. Sharing this belief, music enthusiasts have gravitated towards us to fulfil their innate desire to hear and serenade others with music. Guided by this belief, we have innovated a number of product features to encourage user interactions and content creation, which, according to the CIC Report, have influenced the habits of many music platform users in China. When immersed in their favourite music and music-inspired content, our users can connect with others who share their passion for music and empathise with them — contributing to our vigorous, engaging community culture.